Would you like to grow your own food – regeneratively?
Regenerative farming and living enriches both, the soil and your life. Register to listen to +50 pioneers in regenerative farming and living in Kenya.
Upon registration, you will receive all further information via email, including your links to the interviews. If you do not get an email to confirm your registration, please reach out to us!  info@shambajijini-summit.net
Your private data is safe with us. Check our privacy policy for  comprehensive information.
Are you thinking of growing your own food?
Are you thinking about growing your own food – on your windowsill, your balcony, in the backyard, or in a shamba on the outskirts of your hometown? Would you like to move towards self-sufficiency, not just for yourself, but also for your community and the city where you live?
Did you ever think about a more sustainable, even regenerative way of farming?ShambaJijini Summit brings you stories of people who grow food for their families without the use of chemicals. People, who earn a living from regenerative farming or even created a completely new career path for themselves.
If this is your line of thought, welcome to ShambaJijini.
HOW TO JOIN?
You can join us at every time, wherever you are: ShambaJijini Summit is a completely virtual event.
NO COSTS!
As we find it really important, that you get into regenerative farming yourself, your participation is free of charge.
A GROWING COMMUNITY 
Be part of a regenerative urban farming community, inspire the solution!
ShambaJijini-Summit is a 100% virtual summit. You can join in on your computer or your mobile device, wherever you are, and whenever it suits you.
Daily, 2 to 3 interviews and videos will help you deepen your knowledge about regenerative urban farming, and, ideally, inspire and encourage you to start growing your own food. The interviews will be available for 24 hours.
This is how it works. And don't forget to also follow us on social media and join the discussion there.
Are you having problems with your registration? 
You should have received an email from ShambaJijini upon your registration. If not, please get in touch: info@shambajijini-summit.net
Hours of interviews and videos
ShambaJijini-Speakers 2021
Meet the pioneers in regenerative urban farming, business and urban livelihoods. Find inspirations in the stories and experiences of ambitious individuals, who are dedicated to produce healthy food and show pathways to regenerative food systems and a good, healthy live.
Growing better together
It is so good to know that the ShambaJijini-Speakers 2021, who are pioneers in regenerative farming and living, represent only a small share of all those individuals, groups, communities, organisations, companies etc. in Kenya, who dedicate their lives, their time and energy to planting the seeds of change and preparing the ground – for others to follow their pathways.
We find it important and powerful to know of each other and support each other, as we are sharing the same vision. Lets grow better together.
Did we miss your initiative here or do you know other pioneers in regenerative farming and living, who we should have given a platform here? Please let us know! 
Write us an email to info@shambajijini.net or use the contact form. We are looking forward to get to know you.
ShambaJijini-Program
Here, you will always find a preview of the program for the next 2 days. The schedule also contains the activation period for each video. This is supposed to help you plan your participation.
Each interview/video is available for 24 hours! 
You can access the program for the next two weeks here, The ShambaJijini-Summit is a 100% online summit, running from Friday 15th until Sunday 31st of October 2021.
You will receive regular information about ShambaJijini-Summit, the program as well as the links to access the interviews and videos. For additional information about data collection and protection, recording of your registration, statistical analysis, as well as your options to unsubscribe, please check our privacy policy.
If you did not get an email upon registration, please get in touch with us:  info@shambajijini-summit.net
ShambaJijini-Summit – the vision
Urban and Peri-Urban agriculture has become more prominent in Kenya over the years. This is out of need, out of necessity to both supplement food sources for households and to bring an income. It is not rare to see small animals along the streets of Nairobi estates. Backyards, roadside verges, publicly owned vacant land have also become sites for urban agriculture.  Following the COVID-19 pandemic, there has been a boom in agriculture. While other sources of employment were disrupted, agriculture has become one of the most explored venues for supplementing household income. With a rising number of people in urban and peri-urban areas, it is an important time to ensure that this type of agriculture is done without harming the environment and our health: regeneratively.
Sharing the knowledge and the personal stories ans experiences, but also the challenges and lessons learnt of our speakers, ShambaJijini is aiming at inspiring, encouraging and empowering upcoming farmers to follow and apply regenerative agricultural principles, but also dive into a regenerative lifestyle in general. 
MEET THE SHAMBAJINI-TEAM
The ShambaJijini-Team is a growing collective of regenerative-urban-farming-enthusiasts. We have set our  minds and hearts on organizing the ShambaJijini-Summit on Regenerative Urban and Peri-Urban Agriculture.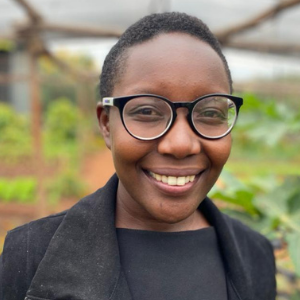 Felister Orangi
ShambaJijini-Team
ShambaJijini Partners
We are very happy to work with Kenyan and international partners who share our vision of a thriving local production of healthy, safe and affordable food in urban and peri-urban areas. Thanks a lot for your support!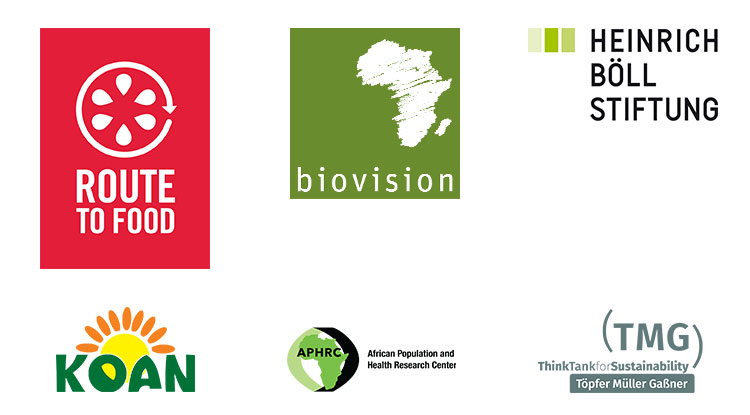 "TO FORGET HOW TO DIG THE EARTH AND TEND THE SOIL IS TO FORGET OURSELVES."
– Mahatma Gandhi